Neon Signs
Exterior view of the Bagdad Inn at night.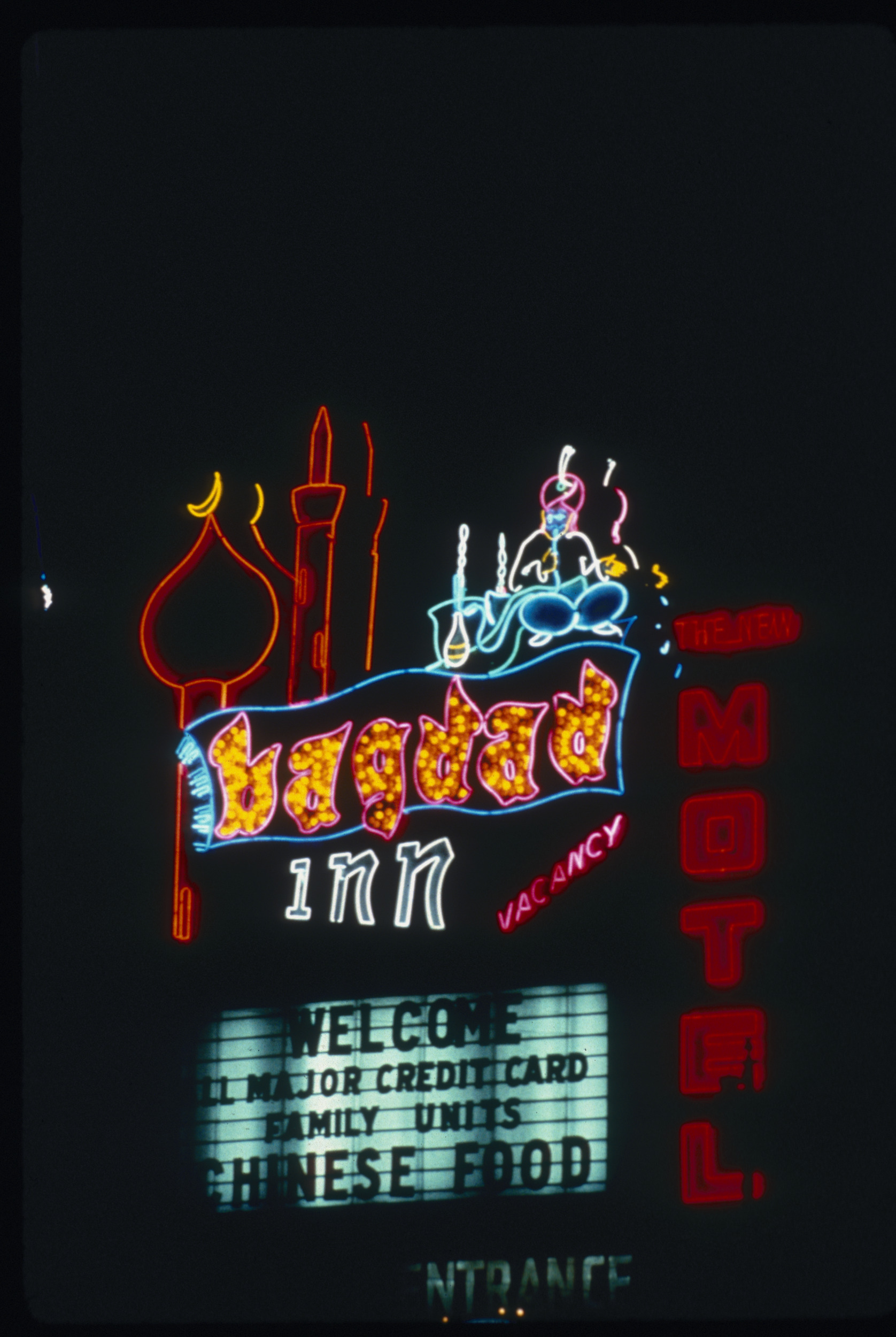 A color image of the neon sign for the Bagdad Inn Motel lit up at night.
The Holiday House motel sign with a "For Sale" sign sits at 2211 South Las Vegas Boulevard. Formerly the Bagdad Inn, the property has been in operation since the early 50s.