Neon Signs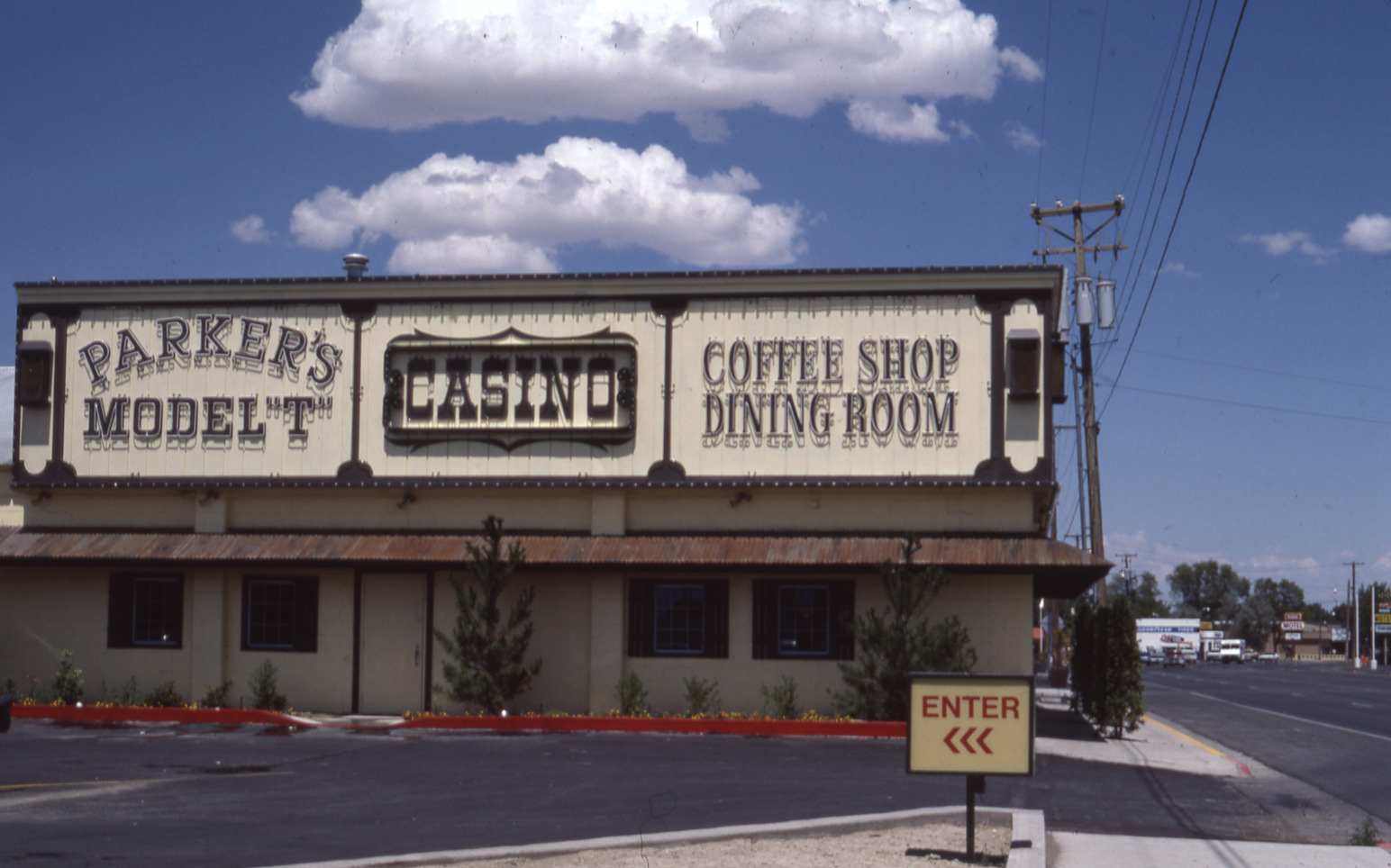 View of Parker's Model "T" Casino during the day.
1130 Winnemucca Blvd, Winnemucca, NV 89445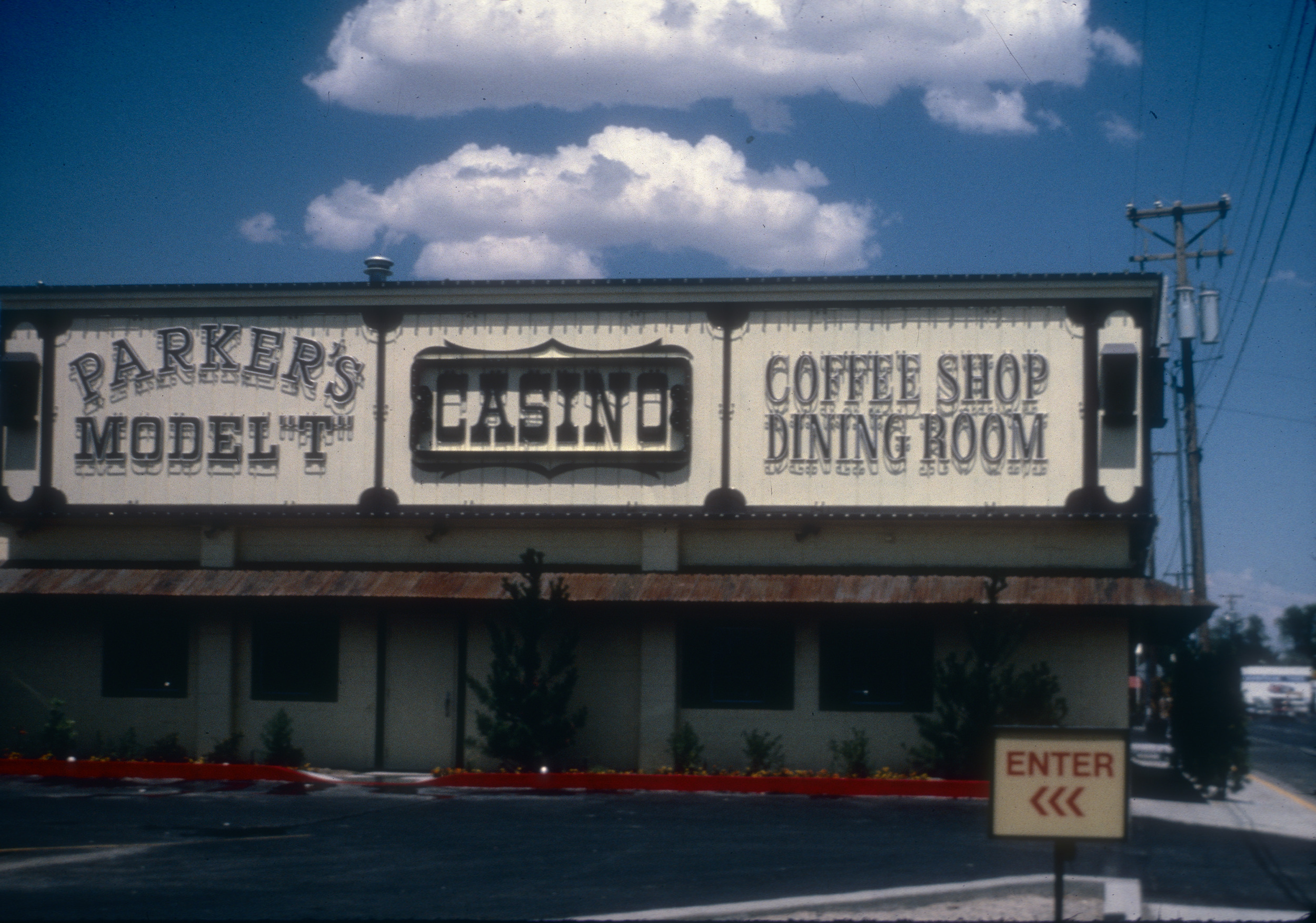 A color image of the exterior of Parker's Model T casino and coffee shop, including its neon signs. Site Name: Parker's Model T Casino (Winnemucca, Nev.)
Views of the wall mounted signs surrounding Parker's Model T Casino during the day and at night.
1130 Winnemucca Blvd, Winnemucca, NV 89445
Parker's Model T Casino