Neon Signs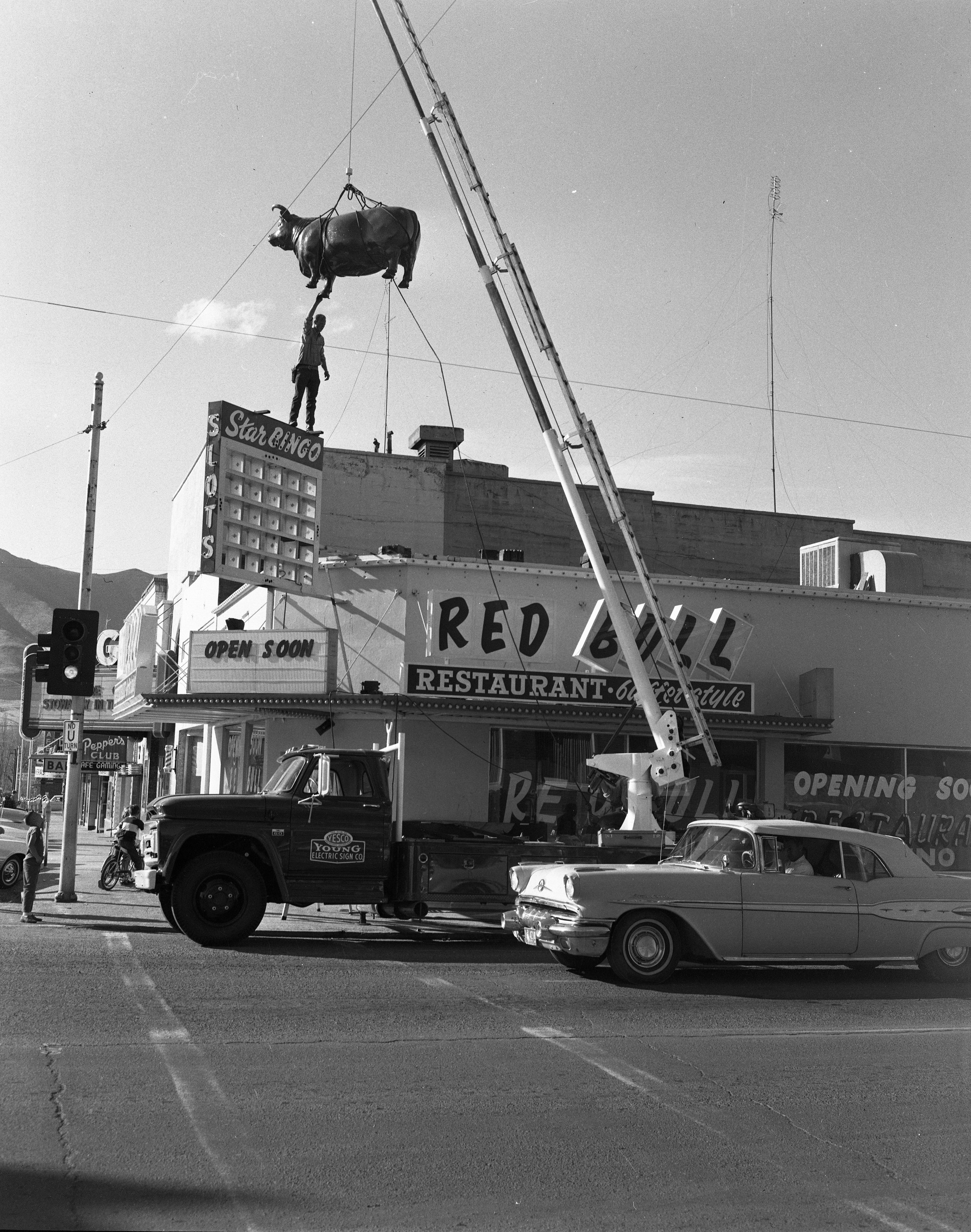 View of the Red Bull restaurant during the day with show of YESCO installing the bull.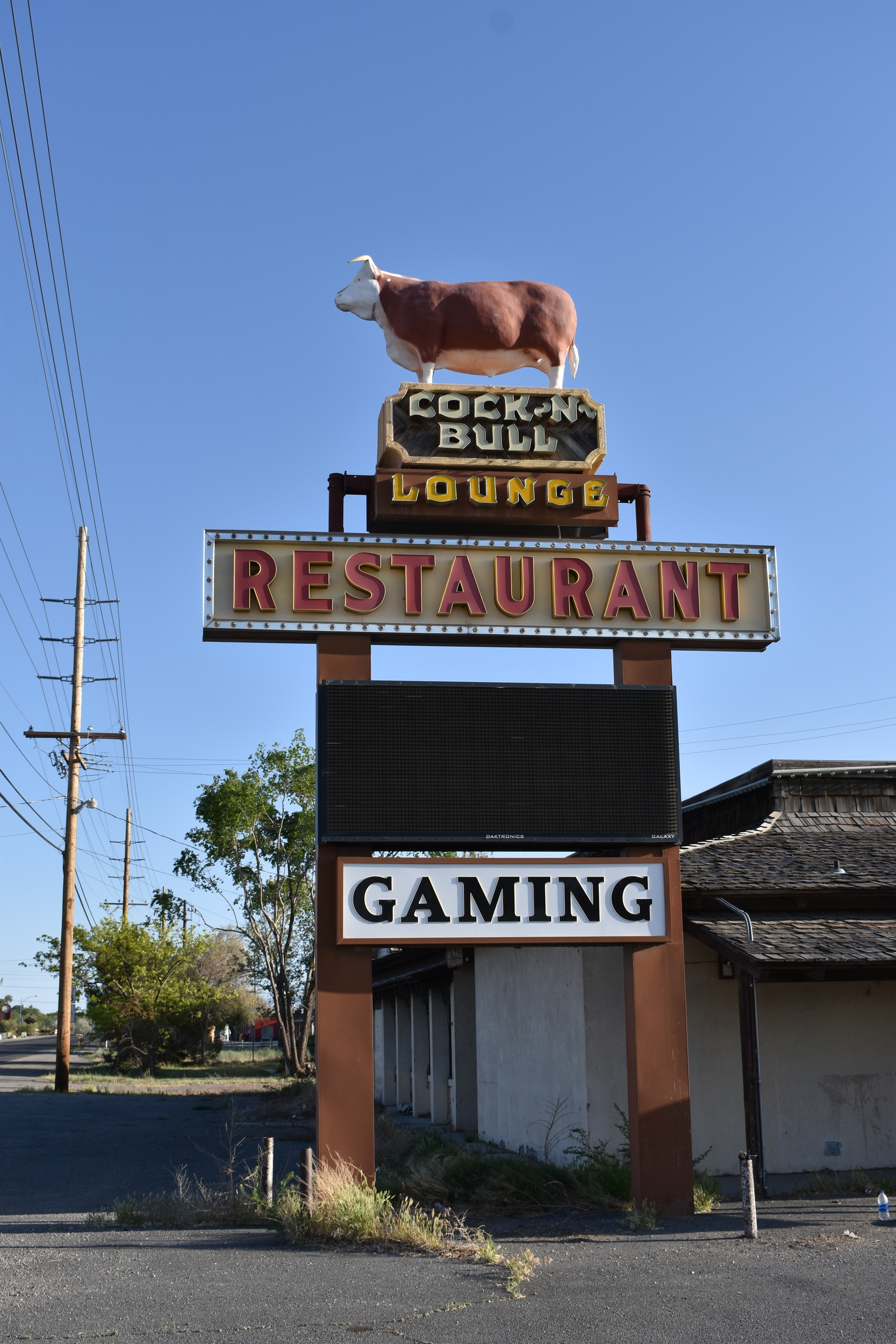 The Cock'n Bull Restaurant mounted sign with unlit neon. The restaurant is permanently closed.
1350 S Taylor St, Fallon, NV 89406
Cock'n Bull Restaurant
View of the Blue Bull, including detail shots of the window sign and the flag mounted wall sign.
107 E Telegraph St, Carson City, NV 89701