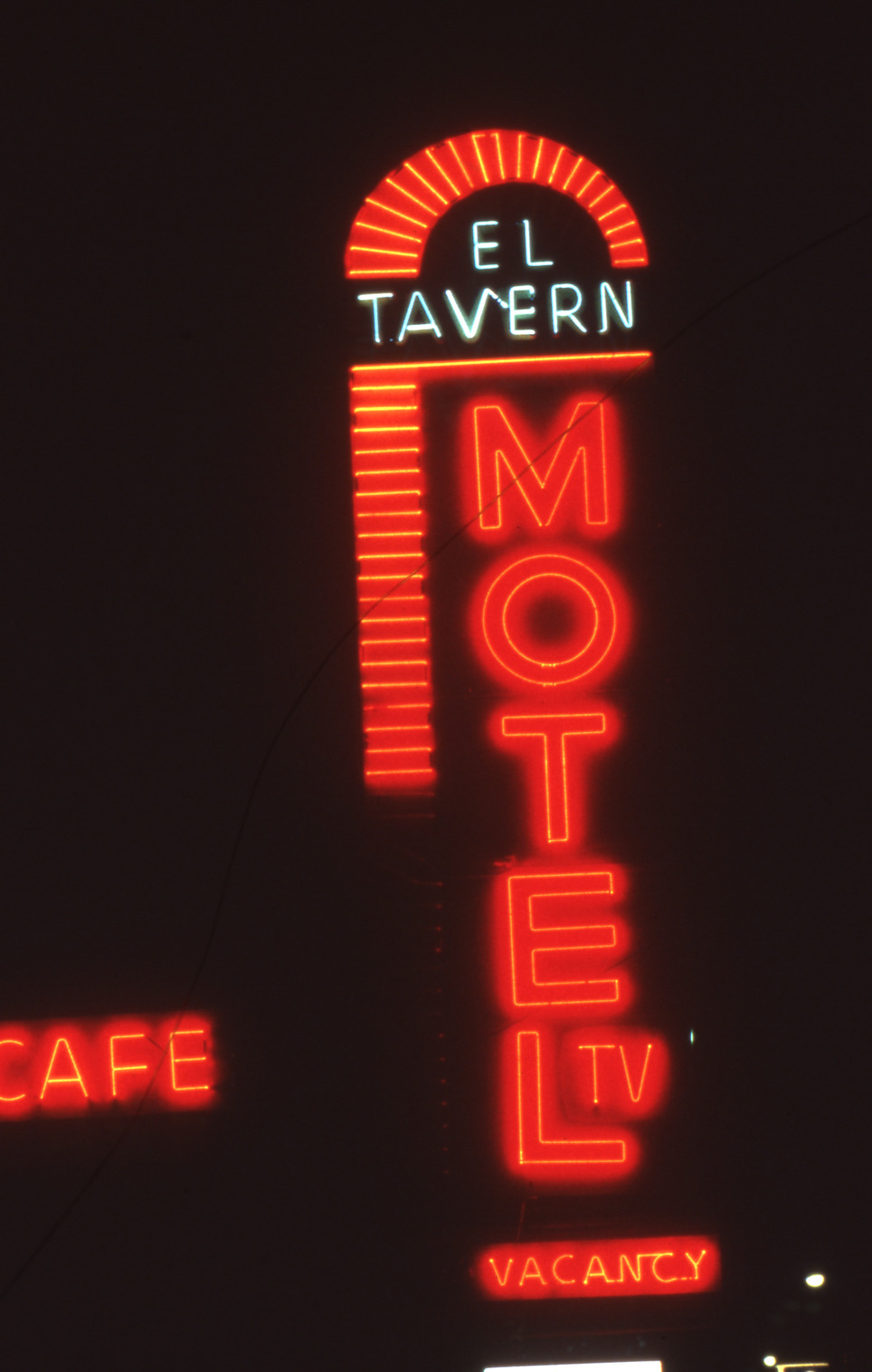 In the mid-twentieth century Reno was a little city bustling with tourism, lined with unique roadside motels. That time period saw a huge autotourism boom, and motels were the perfect rest stops for road-weary travelers. Vacationers and transplants moving to the city alike enjoyed the quiet comforts of motels in Reno and Sparks. Reno was an ideal location to stop for a night or two on the way to or from California. Of course, Reno was in and of itself a tourist destination, and motels were popular accommodations for people who wanted to experience the casinos and nightlife Reno had to offer. Another draw to Reno was the quick divorces that the city famously offered. One partner in the unhappy couple was required to reside in Nevada for six weeks in order to complete the divorce, and motels were appealing options for accommodation during their stay since they offered affordable weekly lodging.
In recent years, Reno has been shifting and rebranding rapidly, and as a result many motels have been, or will soon be, torn down. A number of motels are still scattered around the city, but they serve a different function than they did during the '30s-'60s. The motels that remain are more frequently inhabited by those who can't afford to rent apartments or buy houses, often acting as the last stop before homelessness for many. This is a complicated issue since many people rely on motels for affordable housing.  What were once charming oases in the hard and fast drinking and gambling town that was Reno have become worn down places that many see as a dangerous and dilapidated blight. Even though Reno's mid-century motels are disappearing and those still standing are far different than they were in their heyday, their neon signs will be preserved as the most memorable and striking pieces of their history. Local neon enthusiast preservationist, Will Durham, is responsible for salvaging these signs from sure death.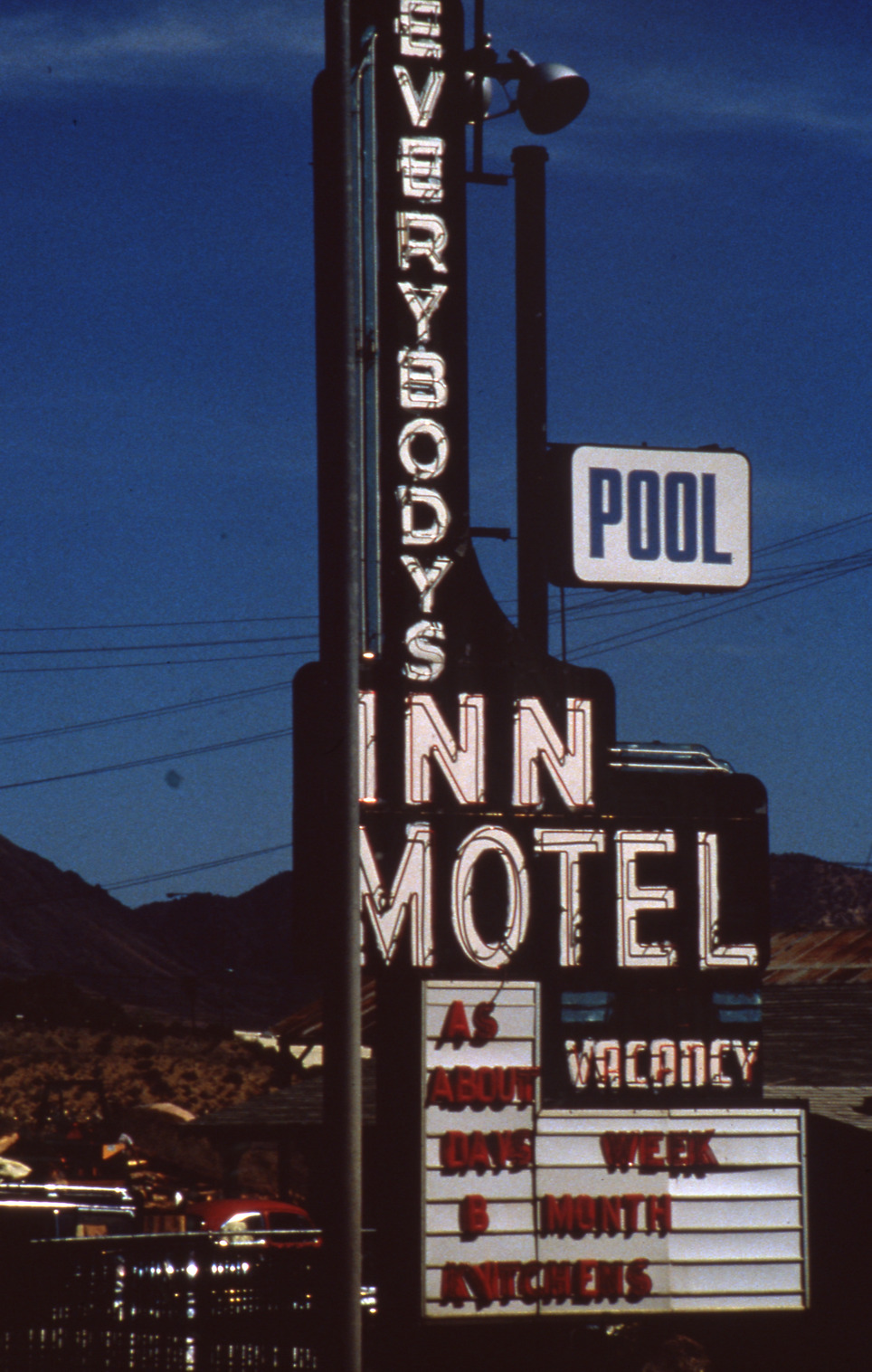 The first motel in Reno was Everybody's Inn, which was built in 1930 right before divorce was legalized in Nevada in 1931. The last two mid-century Reno motels built were the Fireside Inn built in 1967 and the Bonanza Inn in 1968, marking the end of an era. Motels declined in prominence as hotels became more affordable and offered more amenities and quicker access to the casinos and entertainment downtown. The real nail in the coffin for the motel boom came when Interstate 80 was built in the 1970s, meaning travelers bypassed the motels in Reno and Sparks, many of which were located along the Lincoln Highway--now Fourth Street--and Virginia Street. People could skip Fourth Street and Virginia Street completely, no longer rolling past the brilliant glow of the motels' neon signs, no longer slowing down to look at the unique artistry and consider pulling in for the night--instead they zipped on by.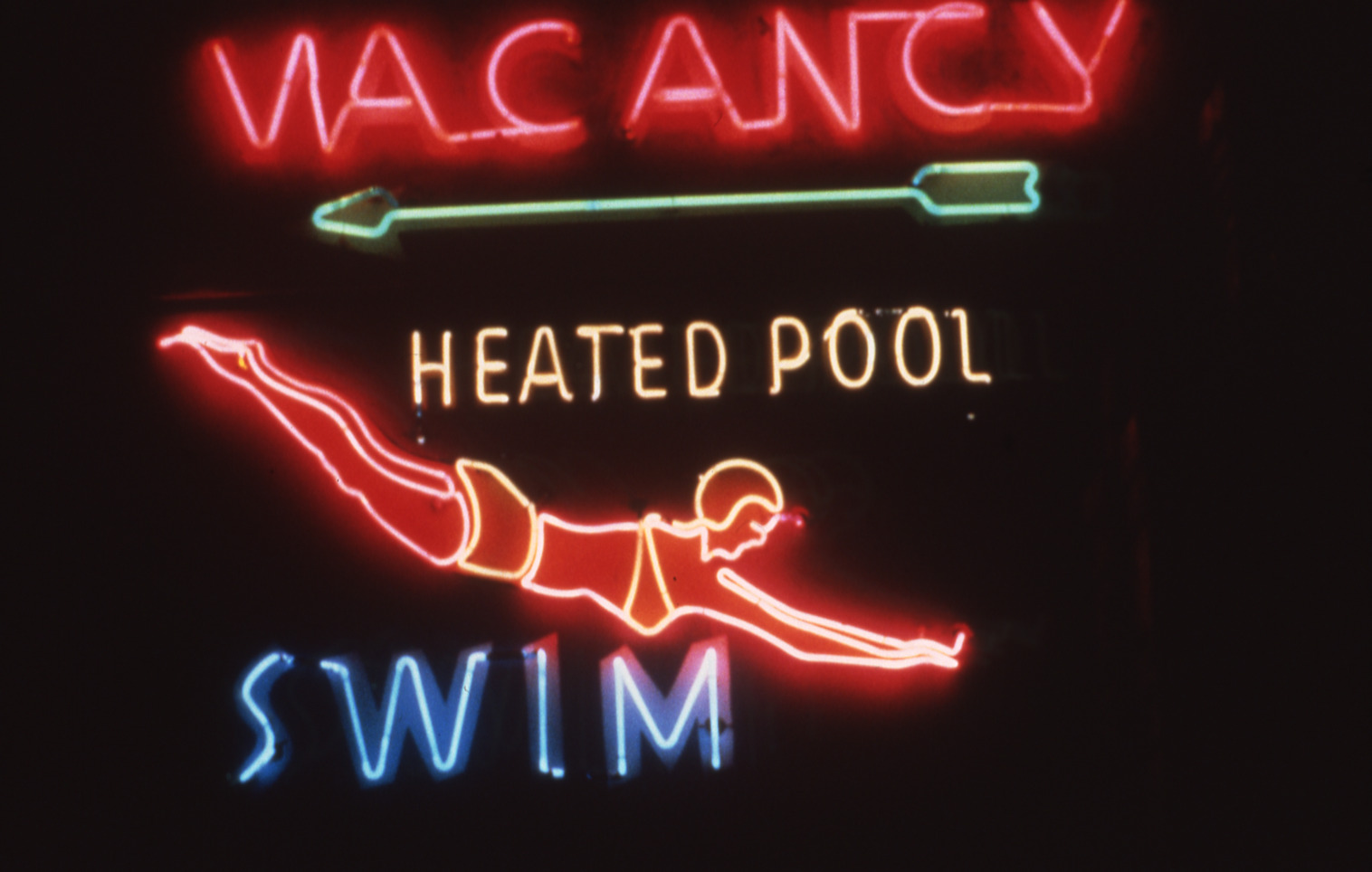 The most striking feature of each of these motels was of course the unique neon sign that stood outside of every single roadside motel. The enticing neon glow of these iconic signs were used to attract people speeding by on the road. Motels such as the Mardi Gras, Rancho Sierra, El Ray, Flamingo, Ho Hum, Merry Wink, Star of Reno, and many more, had neon signs that showcased the intricate artistry of neon. Neon was most popular in the '40s and '50s and these signs were crafted during that time, and most are still intact. Even if the motel no longer stands, most of the signs have been rescued and saved by local neon enthusiast, Will Durham, who hopes to one day soon have them displayed in a neon museum in Reno. The first sign Durham ever saved belonged to the Zephyr Motel in Reno from the 1940s. The sign features a swimmer in a classic 1940s style swimming cap diving downward between the words "Heated Pool" in red, and "Swim" in blue at the bottom.
Reno's neon motel signs have character and aren't just advertisements for the motels they belong(ed) to, but pieces of art in and of themselves handcrafted by skilled neon artisans. Each sign is an artistic and typographic masterpiece that deserves to be preserved, at the very least in digital form. You will find hundreds of neon motel signs in this collection, from Reno and all across the state.